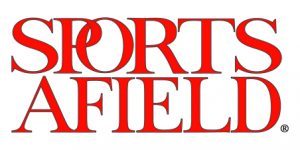 Presentation to the World Forum on the Future of Sport Shooting Activities, Nuremberg, Germany, 8 March 2007
Did you know that without hunters, African animals like the black wildebeest and the white rhino probably would not exist today?
© Diana Rupp, Editor in chief, Sports Afield
Stopping poaching in some of the world's most dangerous hunting grounds.
"It's God's job to judge poachers. It's our job to arrange the meeting."
That's what a South African game ranger told me in June as we followed rhino tracks—and boot tracks—through a remote area of Kruger National Park.
Sports Afield's partnership with Dallas Safari Club benefits conservation and hunting worldwide.
Wildlife conservation, education, and ethical hunting all benefit from a strong partnership between Sports Afield, the premier big game hunting adventure magazine, and Dallas Safari Club, a premier international hunting organization.