Traveling Hunter
What you should know about hunt booking agents
If you want to hunt in an unfamiliar destination but aren't sure where to begin or how to choose a reputable outfitter, start by contacting a hunt booking agent. The best way to ensure you're working with a trustworthy one is to make sure he or she is a full-time agent with at least five years
How do you know if the guide who takes you on your dream hunt is any good?
Have you ever been on an outfitted hunt where you suspected your guide had been the cook or maybe the wrangler the day before you showed up? Well, perhaps he had.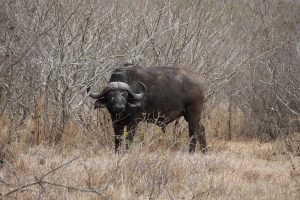 Life-size (and smaller) targets to help you get ready for your Cape buffalo safari.
If you're planning to take on dangerous game in Africa, it's very important to practice with your big-bore rifle under the most realistic conditions possible. With this life-size buffalo target, you can set up a training regimen that's as realistic