A new initiative to restore lion populations across the African continent.
John Banovich, artist, conservationist, and founder of the Banovich Wildlife Foundation (BWF), has launched a new initiative to restore lion populations and ensure a future with lions in Africa. In February, BWF brought together some of Africa's leading professional hunters and hunting/photographic companies, along with lion biologists and leading non-governmental organizations, to discuss how the hunting community can lead the way in African lion conservation.
Lion numbers have dropped to an estimated 30,000 in the wild, inhabiting only 17 percent of their former range. Much of the loss was historically due to exploding human and livestock numbers; spearing and poisoning has continued to decimate them wherever local people raise livestock. The news gets worse: Recent studies have shown that populations have also declined in many hunting areas, with too many young lions shot as trophies.
The petition by animal rights groups to list the lion as an endangered species could stop the import of lion trophies by Americans, the majority of hunting clients. Loss of that income would endanger much of the African hunting industry, together with the vast lands that trophy hunting shields from poaching and agricultural development: in Tanzania, over 100,000 square miles are used for hunting, compared to about 15,000 square miles protected in national parks.
The recent meeting was the first step in BWF's initiative to engage hunting clients, professionals, and African wildlife authorities in a discussion on improving hunting policies and practices. We know how to manage lion hunting sustainably: Dr. Craig Packer and his colleagues have shown that if males live to at least six years of age before being harvested, lion populations will remain stable. Some major hunting companies in Mozambique have voluntarily adopted the six-year rule, and it is now law in Tanzania.

The meeting produced a broad consensus that hunters themselves must demand sustainable policies and practices, PHs need to learn the subtle cues that identify older males, and clients must recognize that many hunts will not produce a trophy.
Wildlife authorities also need to stop the lucrative practice of subdividing large concessions and assigning the original quota to each of the new smaller ones. Auctioning concessions annually is counterproductive; hunting companies have no reason to invest in anti-poaching activities, local community development, and good wildlife management if they are not assured of long tenure.
Local people need to earn much more money from wildlife if they are to value and protect animals rather than eat them. Wildlife income must be fairly divided among all local residents, rather than disappearing into government coffers. Effective conservation in a hungry continent is expensive; hunting alone is unlikely to produce enough income to protect large landscapes full of wildlife without financial help from other sources so new partnerships must be developed.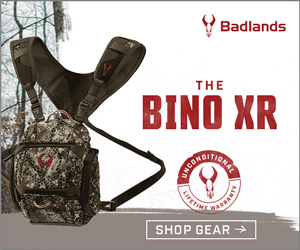 Participants discovered there was broad agreement on the major issues and genuine commitment to work together. BWF's next step will be to convene a larger meeting of PHs, senior wildlife authorities from hunting countries, and lion conservationists.
"In order for any sort of sustainable future with lions, we in the conservation world must form coalitions today between NGOs, lion biologists, professional hunters, hunting companies, community leaders, and government officials, so that a collective understanding encompassing all stakeholders' concerns is considered regarding a lion management strategy," said Banovich. "At the end of the day, everyone ultimately wants the same thing: wild lions forever!" For more, visit www.lionsforever.com.