Congratulations to Craig Boddington on winning the 2017 Weatherby Hunting and Conservation Award!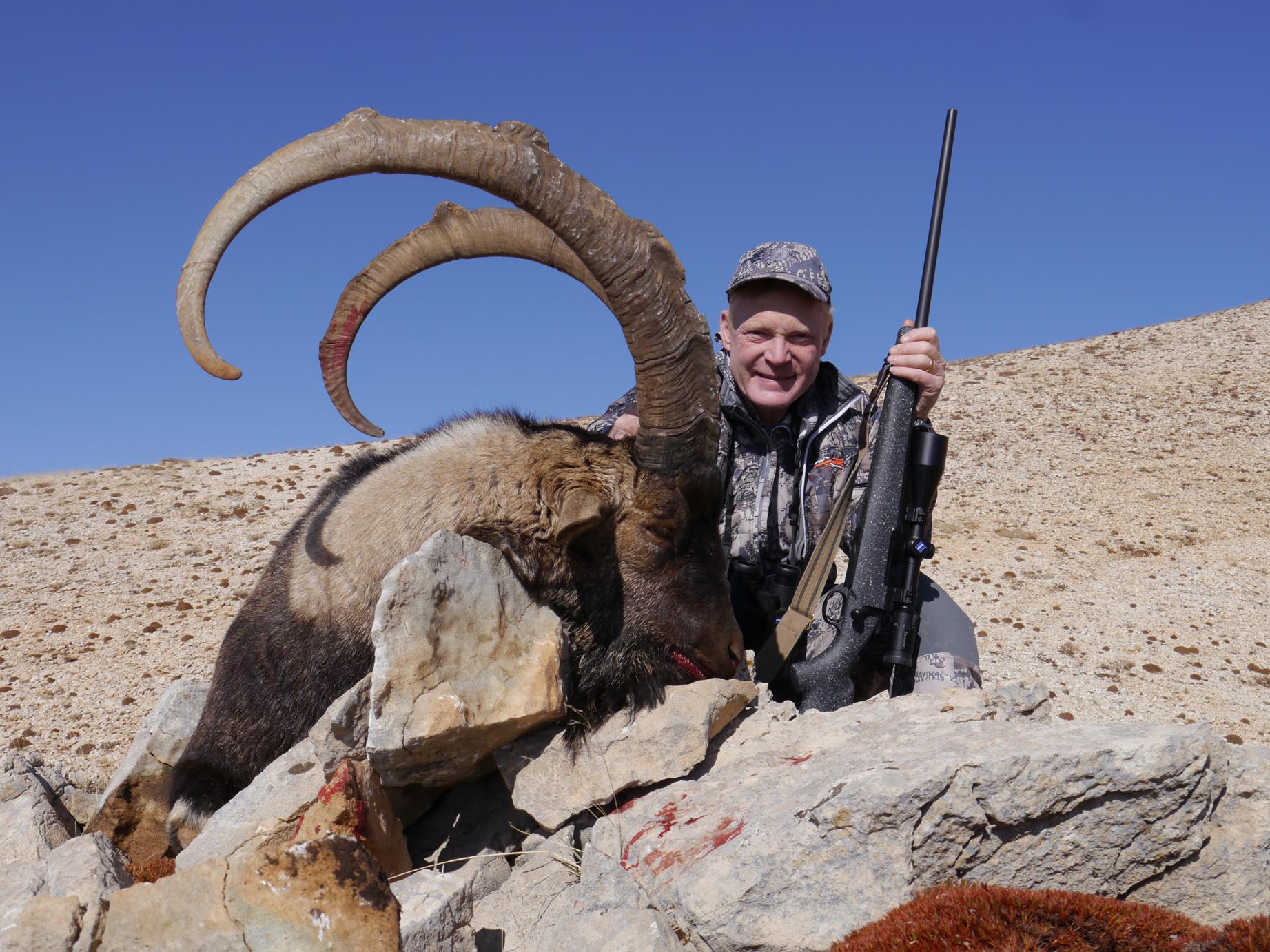 Craig Boddington has been named the 2017 Weatherby Award winner. The Weatherby Award is a prestigious hunting award that is based on these criteria:  the number and quality of the collected species, the amount and type of conservation effort put forth by the individual throughout his/her lifetime, and the hunter's personal character, hunting ethics, and integrity.   It takes dedication, sportsmanship, a high level of ethics, and over-the-top hunting accomplishments to win this award.  Craig, as the 61st Weatherby winner, has joined the ranks of the privileged few ever to attain this pinnacle in the hunting world.
 
Born in Kansas in 1952, Craig Boddington is a hunter and an author of international repute. A veteran of over one hundred African safaris, he also has extensive hunting experience in North America, Europe, Asia, and the South Pacific. The author of twenty-six books on hunting and firearms, Craig has also written in excess of four thousand magazine articles on the same subjects. He has used his hunting trips as field experience for his writing, gathering information about hunting, fauna, ballistics, and firearms wherever he travels. His extensive experience with firearms and calibers has given him insight into what does and does not work and has made him a leading expert in the field.
 
He began his outdoor-writing career in college and continued after graduation while on active duty in the Marine Corps. After leaving active service, he joined Petersen Publishing Company in 1979, where he served as an associate editor for Guns & Ammo magazine; as an editor for Guns & Ammo Specialty Publications; as an executive editor for Petersen's Hunting magazine; and from 1983 to 1994 as editor of Petersen's Hunting magazine. He currently is executive field editor for the Outdoor Sportsman Group and a frequent contributor to other major publications, including Sports Afield and Safari magazines. His professional awards include Leupold's Jack Slack Writer of the Year (2006) and the C. J. McElroy Award from Safari Club International (2008) and the Conklin Award (2009).
 
In recent years, Boddington has become active in outdoor television, serving as cohost for Petersen's Hunting Adventures and Guns & Ammo TV and as host of The Boddington Experience. In 2005 Boddington retired from the U.S. Marine Corps after serving thirty-one years on active and reserve duty.
 
When he isn't hunting, Boddington and his wife, Donna, divide their time between California's Central Coast and a farm in southern Kansas. He has two daughters, Brittany and Caroline.
 
The 2017 Weatherby Award will be presented to Craig Boddington at a black-tie banquet on 3 January in Dallas.  For more information on the Weatherby Award and the banquet, please visit WeatherbyFoundation.com. Please join us in wishing Craig Boddington our heartiest congratulations on winning the hunting world's most prestigious award.