What you need to know before you head to Argentina's Cordoba region with your own shotguns.
In June 2016 and again in May 2017 I flew to Buenos Aires for a bird hunt. A lot of confusion has surrounded gun importation into Argentina since the rules changed in early 2015. I thought readers might like to hear from somebody who walked the walk.
My booking agent had filled out the required RENAR (Argentina police) forms in PDF format and sent them via email to me before the trip. I printed out a few copies, and when I checked in with American Airlines these helped because the agent could find nothing in her computer about importing guns into Argentina, and if you can present an official-looking form it tends to put airline agents at ease. Some reports say you need a consular permit from the nearest Argentina embassy or consulate, but on my trip no such form was required or asked for. You do need a consular permit in order to bring a semi-automatic firearm into the country. Make sure you have this or your gun will be held back as you enter Argentina. I learned this from a fellow hunter who did not have this permit—his gun was returned to him when he exited the country.
I connected via Dallas to Buenos Aires without a problem and my guns came out with the regular luggage once I landed at the Ezeisa Airport (EZE). I went to the RENAR (police) office, which is after immigration but before you get to customs, and had my paperwork processed quickly and efficiently in twenty minutes. However, I then went to Argentine Customs and there a second set of papers had to be generated, and this took nearly two hours. I then had to wait for two more hunters in our party to come in via another flight.
Before they cleared Customs, it was too late to make the connecting flight with Areolinas Argentinas (AAR) from Newbery airport (AEP) to Cordoba airport (COR) since AEP is at the other side of Buenos Aires and it can take two hours to travel between the two via car. A change of ticket was not too bad ($100) but there was more bureaucracy required to get the guns on the internal flight. During this process we were assisted by a ground agent, Sandra, who was arranged for us by our booking agent. The ground agent also arranged a shuttle for us between the airports, although you can easily take a taxi or van. Once in Cordoba, the guns arrived quickly and we were off to the lodge.
On the way back we had to check the guns in with police at COR and had to get them through another police check after we arrived in AEP. We traveled via car back to EZE where we first checked the baggage in with the airlines (minus the guns) then got our gun cases sealed at RENAR and Customs (allow one hour) and then the guns get delivered back to the airline and get put on the conveyor belt. When you pass immigration on the way out you need to present your RENAR form, which has been stamped to verify the guns left Argentina.
All in all the process is pretty bureaucratic, but if you have some patience it can be done easily. I recommend you use a booking agent for your hunt if you bring your own guns and that you engage one of the services that helps you clear the guns at EZE, arrange transport between EZE and AEP, get your guns on the plane at AEP, and do the same on your trip back.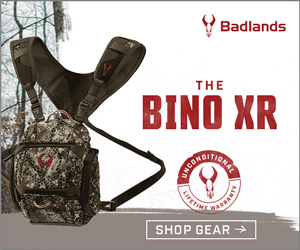 Things to remember:
1) Allow at least five hours from the time you land at EZE and your departure time at AEP when traveling with guns.
2) In 2017 the RENAR forms came to me in editable PDF format which means you can fill in the information on line, save the form, and send it back. There was, however, a flaw in the PDF set up and the forms (8.5×14 inches) would not "auto shrink" to an 8.5×11 when printed, so be careful and load your printer with the right paper, or the bottom part of the form is cut off.
3) Before you leave the RENAR offices in EZE make sure that your RENAR copies have original stamps and signatures (they make at least four copies and not all copies have original stamps/sigs) and keep these papers with you till the end when you hand one copy clearly stamped by RENAR to immigration, as you leave the country. You get this copy by having your guns inspected and sealed as you check in for your flight. You will not be able to leave the country unless you have this stamped copy as Immigration has in its computer records that you entered the country with a gun.
4) Ask your agent about taking flights from EZE to COR; this saves three hours and cost. AAR domestic schedules from EZE are not always convenient but on the way back from COR we could have taken a direct flight to EZE and saved time. Ask your agent to check the schedules back from COR to AEP or EZE; if you can land directly at EZE it will save time. In 2017 we took the direct flight COR-EZE and it was much better and quicker.
5) Have two copies of your RENAR papers and passport with you at all times, especially when hunting; you could be stopped by a police check (which are routine).
6) As you enter the country you will also get a paper from Argentine customs with your guns registered on them. You will need this paper as you check out of Argentina just like the RENAR form. So do not lose it and, again, have it on you at all times.
7) Finally, I have heard from several Argentina-bound hunters that the connections between the USA and Santiago, Chile, or Lima, Peru, are excellent. From there LATAM airlines flies regular flights to Cordoba. All accounts have that entering and departing with guns via Cordoba is much easier than Buenos Aires. I am going to try it myself next year. Make sure your airline will transfer guns to LATAM before booking, or book entirely with LATAM.
Argentine police, security, and customs officials are courteous and helpful. Obviously, the customs agents at EZE could learn to process paperwork faster!—Henry van den Broecke