A selection of books for reading by the fireside on a winter evening.
When the snow flies, the time is right to curl up by the fire with a good hunting book. Whether you prefer the classics or are looking for something brand-new, here are a few can't-miss favorites.
One of the most interesting hunters of the twentieth century has been nearly forgotten today, but Sasha Siemel's exploits live on in his excellent book, Tigrero! His hunts for the fierce jaguars in the jungles of Brazil—armed only with a spear—will leave you breathless. He guided many notables, including Theodore Roosevelt Jr., on expeditions and hunting adventures in the South American jungles. Siemel was so famous in the 1930s, '40s, and '50s that he appeared in liquor advertisements, Hollywood films, and even in a full-length feature article in the New York Times. His autobiography was published in 1953, and this new edition has been revised and expanded to include new stories by Siemel and a large selection of photos and illustrations.
No one could write a riveting story about tracking down a man-eater the way Jim Corbett could. Corbett wrote six books about his terrifying hunts for tigers and leopards in India. They're all so good it's tough to pick just one, but fortunately you can buy the whole set: Temple Tiger, Tree Tops, Jungle Lore, Man-eating Leopard of Rudraprayag, Man-eaters of Kumaon, and My India, housed in a printed slipcase. If you're looking for something really special for your office bookshelf, a leather-bound version of the collection was recently commissioned to commemorate John Rigby & Co.'s acquisition of Corbett's legendary .275 Rigby rifle. Each book in this limited edition of 275 numbered copies is signed by Rigby CEO Marc Newton and the set comes in a beautiful leather slipcase.
There are almost too many great books about African hunting to count, but if you re-read just one again and again, a good choice would be Robert Ruark's Horn of the Hunter. This book-length story of his first African safari, shared with his wife, Virginia, and professional hunter Harry Selby, is one of the best accounts of a 1950s-era (or any era) African safari ever written. Ruark is evocative, funny, and self-deprecating, and his rollicking adventure through East Africa in what could be considered the glory days of the African safari is not to be missed.

Books by early North American hunters are not as well-known as those of classic Africana, but there are some excellent ones out there. One of these is Charles Sheldon's The Wilderness of the Upper Yukon,in which the well-known hunter details his expeditions through the Yukon Territory to study wild sheep in 1904 and 1905. Just getting there was an adventure—he traveled by steamboat, canoe, horseback, and boot leather—and his companions included Frederick Selous, William H. Osgood, and the artist Carl Rungius. While sheep were the main focus, the explorers encountered moose, grizzlies, and caribou. The profuse photographs and paintings in this book bring these long-ago travels to life.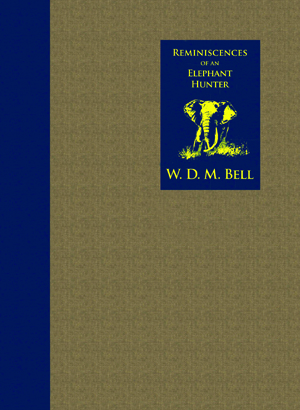 Readers who have enjoyed Walter "Karamojo" Bell's other books—especially his classics Karamojo Safari and The Wanderings of an Elephant Hunter—will not want to miss two brand-new volumes of this great hunter's writings. Compiled over the last several years from long-lost manuscripts left by Bell upon his death, both books have all the adventure, description, and riveting writing style Bell is known for. Incidents from an Elephant Hunter's Diary is a collection of his never-before-published short stories, exploring Karamoja, Uganda, and the French Congo. Reminiscences of an Elephant Hunter is the complete autobiography of Bell, recounting his full life story, as well as more great adventure stories he wrote over the years, and an interesting section of letters and records from Bell's varied and adventurous life. It's a treasure trove for anyone interested in this exceptionally fascinating man.
Arguably the most famous hunting writer alive today, Craig Boddington has penned numerous books that are always interesting and entertaining reads, full of know-how and advice gleaned from his unparalleled hunting and shooting experience. Craig has now been hunting in Africa for more than forty years, and every ten years he has written a book chronicling the most recent decade of his adventures. His latest is From the Cape to Kasserine, detailing his hunts from 2007 to 2016, and it does not disappoint. From driven wild boar in Tunisia to elephants in Botswana, buffalo in Mozambique, lions in Tanzania, and offbeat trips to Ghana, Burkina Faso, and Liberia, he explores both popular and little-known hunting destinations and takes us along for a most enjoyable ride.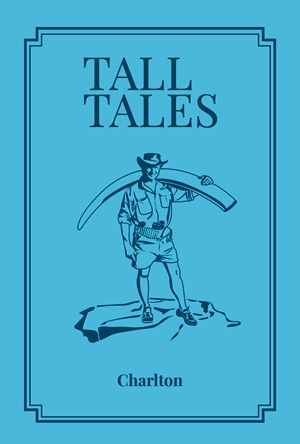 If you've ever watched professional hunter Buzz Charlton's hair-raising elephant-hunting DVDs, you know this Zimbabwe PH is a fearless and personable character. In his new book, Tall Tales: The Life of a Professional Hunter in the Zambezi Valley, Charlton tells stories of his twenty-five years guiding safari hunters in the field. His stories range from his learning days as an apprentice PH—some of the funniest tales in the book—to adventures with clients of every imaginable stripe. Known for tackling crop-raiding elephants and ornery tuskless cows in the thick jesse of the Zambezi Valley, Charlton has had plenty of adventures, and he recounts them well.
All of these books are available from Safari Press, and if this lineup doesn't get you through the entire winter, you can find dozens more titles at safaripress.com.