Searching for a great hunt? You've come to the right place. The outfitters listed here are the best of the best and are true supporters of conservation and the fair-chase ethic. Have a great hunt with an outfitter who upholds the highest standards of excellence.
Rowland Ward Fair Chase Outfitters
Only outfitters with impeccable reputations are eligible to become Rowland Ward Fair-Chase Outfitters. Currently the program features the finest outfitters in Africa; later the program will be expanded to outfitters on other continents.
Rowland Ward Ltd. is very serious in its commitment to its Fair Chase Outfitters program. Rowland Ward Ltd. Fair Chase Outfitters are recognized by clients as outfitters and guides who espouse the highest ethical standards. A Rowland Ward Ltd. Fair Chase Outfitter must believe in and stand behind the concept of fair-chase hunting, be ethical at all times, obey the game laws of the country he/she outfits/hunts in, and be actively involved with local communities in the support of conservation and wildlife management. In order for a safari company to qualify, it must have a spotless record with IPHA and or its local outfitter organization such as PHASA, NAPHA, etc. Such an outfitter must not have been banned from any of the major international hunting organizations for inappropriate conduct and, where applicable, must be fully licensed with the local authorities. Thus, when a customer sees the Rowland Ward Ltd. emblem on an outfitter's brochure, website, or business card, he will immediately know that he is dealing with a company that is serious about the conservation of wildlife and habitat and one that will really go the extra mile to involve local, indigenous people wherever possible in the battle to preserve local wildlife and habitat.
Participants in the program will strictly offer fair-chase hunting as defined by the Guiding Principles of Rowland Ward Ltd. Outfitters who participate are committed to these ideals and professional in their behavior. They have gone through a serious application and vetting process. Once an outfitter has been vetted by Rowland Ward Ltd., it will serve the hunting community in several ways. First of all, it will say to someone who is looking to book a hunt that a Rowland Ward Endorsed Outfitter is one who supports the Guiding Principles of Rowland Ward Ltd.; is actively involved with local communities to show that ethical sport hunting with a sustainable off-take is a financial benefit to those who share their environment with wildlife; and is an ethical outfitter. Thus, for people booking hunts, they will intuitively know that they can trust in the good judgment and ethical behavior of a Rowland Ward Fair Chase Outfitter.
Learn more about the Rowland Ward Fair Chase Outfitter program by clicking here.
The following outfitters are part of the Rowland Ward Fair Chase Outfitter program–take a look at the great hunts they have to offer!
ARU Game Lodges: Join us for an enthralling and unforgettable Namibian adventure! Hunt dangerous game in northeastern Namibia or plains game in scenic central Namibia.
Since 2001, Aru Game Lodges has been operating as a successful fair-chase outfitter in Namibia. We are proudly affiliated with the Namibia Professional Hunting Association (NAPHA), and the Operators and Professional Hunting Associations of Africa (OPHAA). For the international hunting clientele, one of the main attractions of hunting with us in Namibia is the high standard of ethics we adhere to. As a hunting outfitter, we aim to promote legal and ethical fair-chase, sustainable hunting through communication, unity, community support, and cooperation between hunters by means of a code of conduct. We hunt strictly in accordance with the ethical principles as stipulated in NAPHA's and OPHAA's hunting code.
At Aru we pride ourselves on conservation and sustainable hunting methods. We guide you through unspoiled terrain to find the unique species of your choice in its natural habitat. We'll walk and we'll stalk until we find what we're looking for—in one of the most pristine locations in the world. It's way more than just a hunt. It's a meaningful experience that takes you back to the roots of where man evolved from. We work hard, we sweat it out, and we pass on animals that are not yet mature. We educate all of our guests on the principle of fair chase.
Aru Game Lodges prioritizes education on ethical hunting so that conservation efforts can be maintained in Namibia. Hunters are taught to follow a rigid code of practices in order to promote present and future conservation programs. Our team values every hunt and every animal taken. That is essential. We do not endorse canned hunting. In canned shoots, the animal lacks the fair chance to escape, virtually assuring the hunter of a kill.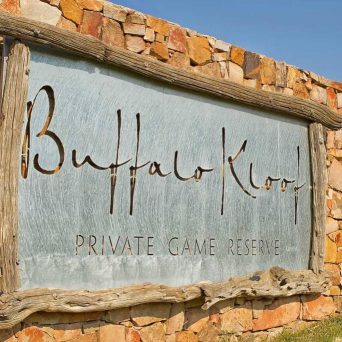 Buffalo Kloof Hunting Safaris: Buffalo Kloof Hunting Safaris embraces the ideals and principles of fair-chase hunting. We pledge not to deviate from our belief that hunting shall always remain ethical and that the animal shall have a good chance of escaping. We undertake to uphold the highest standards with all our clients, and we encourage all who step onto the land to act toward it in a responsible and ethical manner.
We have been operating since 2000, and because of our sound principles and practices, we have taken our property from a simple beginning to a place where it has now become an iconic Eastern Cape safari destination. Our 27,000-hectare (66,719-acre) property is now a sanctuary for many, many animals. It is only due to our fair-chase ethics and principles that we have been able to move forward to the place where hunting and conservation work hand in hand to increase our animal numbers in a free-roaming environment.
We have brought elephants back to the area after nearly two hundred years, and we are already seeing far-reaching and unintended benefits from our elephant-conservation program. After only a few years, many of the area's native plants have returned; these are plants that cannot germinate unless they have traveled through the enzymes in an elephant's stomach. Thus, our approach to conservation is not only benefitting the fauna of the area but also the native flora.
Our black rhino antipoaching project is also gaining momentum. Our new antipoaching unit works in conjunction with the government and VETPAW.org to help stop the illegal trade in wildlife. We have also undertaken to mentor new rangers to assist in the fight against the horrific poaching crisis facing the planet today.
Buffalo Kloof Hunting Safaris is all about ensuring the basic rights of animals so that they can survive in peace and tranquility until they mature. All our staff and clients are asked to support our philosophy at all times when walking and stalking on the reserve. To pull a trigger when in a vehicle is simply not tolerated.
We are very proud of what we have achieved in such a short time. Our iconic property is now at the top of the tree, and our journey to this point has been predicated on our understanding of the interlocking nature of the fauna and flora that exist in our native ecosystem. We promise to persevere in our fight to preserve this delicate balance, and we are committed to continuing our work as advocates for both conservation and fair-chase hunting.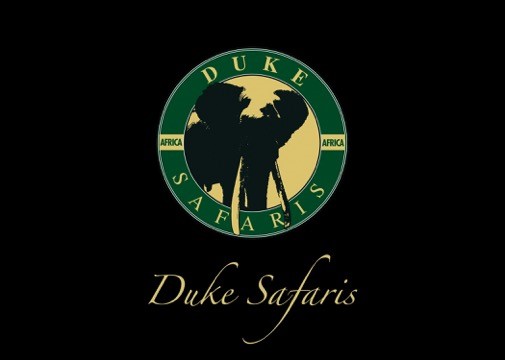 Duke Safaris: Whether it is the Big Five that calls you to Africa or the diversity of plains game species, Duke Safaris will cater to your every need. Hunting and photographic safaris can be tailored to ensure an unforgettable adventure. Our policy is to adhere to fair-chase principles and ethical hunting practices based on sustainable utilization. We hope that you support this concept of sustainable hunting and will join us on one of the most exciting hunting adventures in Southern Africa.
John Luyt and Roelof Niemann, owners of Duke Safaris, were both exposed to the outdoors and wildlife from a young age. They started out guiding photo safaris, which was a great stepping stone and taught them a great deal about animal behavior, especially dangerous game.
Later on they managed large game reserves, where they gained valuable experience in the conservation field. This led them to establish Duke Safaris in 2003. Today they consider themselves privileged to be able to hunt the very areas they once managed, and they view themselves as passionate conservationists rather than professional hunters.
Duke Safaris uses hunting as an integral tool of game management. During the first part of the century, much of Southern Africa's wildlife was eradicated, and animals with high ecological demands and those that experienced the most conflict with humans were the first to disappear. Large carnivores and herbivores were particularly affected. This, combined with increasing human population pressures and continued fragmentation of the landscape, has had a negative impact on many species. Therefore, it has become increasingly important to conserve Southern Africa's remaining habitat for wildlife, especially wide-ranging carnivores and herbivores.
Private nature reserves and ranches now play an increasingly important role in management and conservation of South Africa's unique natural resources. However, biologists and wildlife managers are faced with the problem of isolated and fragmented populations, as fences prevent natural dispersal of the animals. Unless monitored and managed effectively, this could have disastrous effect on the genetics and social structure of the animals, as well as damage sensitive vegetation and upset the delicate balance between predator and prey populations. Duke Safaris has a number of concessions in Southern Africa where hunting is used as a management tool to regulate the populations and maintain an ecological balance between species. This type of management is important to ensure the sustainability of Southern Africa's valuable resources.
JWK Safaris: JWK Safaris is owned and operated by Adriaan Wepener, Carl Knight, and Jono Joseph, who are big-game hunting outfitters, hunting agents, and professional hunters who specialize in Southern Africa. We have hunted and fished extensively in South Africa, Namibia, and Zimbabwe all our lives; moreover, Johannesburg, South Africa, has been our home all our lives.  We understand Southern Africa.
JWK Safaris is part of a consortium of licensed and registered hunting outfitter companies that are market leaders in free-range, fair-chase hunting.  Our track record at JWK Safaris spans over eleven years of full-time work in the hunting industry, and during that time we have booked and/or guided over 400 big-game hunts. To see the photos from these hunts, please visit the big-game gallery on our website http://www.jwksafaris.com/gallery
We are not a South African company operating in Zimbabwe or Namibia; we are specialist/veteran hunting agents who book hunts for Zimbabwean, Namibian, and South African professional hunters and operators. These professional hunters and operators belong to the same hunting consortium as JWK Safaris.
We are 100 percent committed to offering our clients from all over the world bookings into the top Zimbabwean, Namibian, and South African hunting concessions.  We match the strength of the area for the species to the list of animals the client wishes to hunt.  We know which areas are better for elephants and which are not; the same goes for sable, lion, buffalo, leopard, and so on.  We don't offer marginal areas because our hunts are well researched by us—we either hunt or we guide in the areas before we offer them to our clients, so we know what's there and what works. Well-priced, top-quality hunts is what we do.
When you book with JWK Safaris, you can be assured that you will be hunting in top concessions with the best PHs. We are committed to selling only those hunts that we ourselves would buy, and our strict hunt selection process rules out any marginal hunts or marginal outfitters.  We only book hunts with licensed and registered safari outfitters and professional hunters.  We, ourselves, are all licensed safari outfitters and professional hunters as well as big-game booking agents. Because of our background and qualifications, we know exactly what is required to make your safari a successful one. We have all personally hunted the Big 5 and Dangerous 7 as clients and/or guides, and for most of the species in these groups we've hunted them many times over.
We know very well what you expect from your hunt and your professional hunter. We always offer you, our valued clients, the best possible deal on your safari.
Makadi Safaris: Classic hunting safaris in Namibia. Outstanding selection of plains game and fantastic hunting with a long-established, family-run outfitter. Comfortable accommodations and beautiful scenery in one of Africa's top hunting countries.
We are dedicated to ensuring not only that the hunter will have a pleasant and memorable hunt with a trophy that he or she can be proud of, but also that the game will be taken under fair-chase hunting conditions. Our conduct affects the attitude of the neutral person toward trophy hunting and that, in turn, greatly influences the future of hunting. We live up to the notion that hunting is applied conservation.
These concepts underlie the philosophy of Makadi Safaris and its thoughts on fair-chase hunting. The common denominator is the HUNT. We pride ourselves on being a Fair Chase Outfitter. In practice, a vehicle is used only to get into the hunting area. Hunting areas are large so as to ensure the game has a fair chance of hiding or escaping. Once in the hunting area, we either find a vantage point from which to spot game or we walk through the bush until we find game. Once a trophy animal is spotted, a proper stalk will be initiated to get within shooting range. It is the responsibility of the professional hunter to judge whether an animal qualifies as a trophy and to indicate which animal to shoot. A trophy animal is a mature animal that has lived past its prime. Game is respected at all times, and our behavior toward it is without reproach.

Marromeu Safaris: Mozambique's Coutada 10 is a hunter's paradise! The area incorporates the great Zambezi river floodplains, grasslands, forests, and swamps, all of which are the habitat of huge wild herds of Cape buffalo, as well as sable, leopard, elephant, hippo, crocodile, and much more.
Our fair-chase philosophy can best be described as the ethical, sportsmanlike, and lawful pursuit of free-ranging wild game animals in a manner that does not give the hunter an improper or unfair advantage over the animal. That means there is no assurance of certainty as to the success of your safari when success is measured in terms of the number or species of animals taken.
Unpredictable factors that play on success are many; they include, but are not limited to, the time of the season, the ability and fitness of the hunter, the availability of food and water, climatic changes, migratory patterns, human influences such as poaching and bush fires, drought conditions, and old-fashioned luck.
We believe it is important that our clients subscribe to this same fair-chase philosophy. We are proud of the way in which we conduct our hunts, and we measure the success of any safari by the quality and thrill of the chase, the unique atmosphere of the African bush, and the experience you will gain through your introduction to the people, animals, sights, smells, and sounds of our hunting environment.
We ask that our clients be reasonably fit and willing to walk in order to seek the intended trophy. On our part, the professional hunters of Marromeu Safaris will endeavor to provide you with the opportunity to shoot top-quality trophies in a fair manner. We at Marromeu Safaris ask that you accept the judgment of your professional hunter when it comes to trophy quality.
We at Marromeu Safaris have the maximum respect for the natural resources entrusted to us, and we urge our clients and friends to share the full responsibility of being the custodians of nature's gift to mankind. All people involved or participating in a hunt must collectively share the responsibility to promote the ethics of sport hunting and the laws of Mozambique.
Marromeu is fully committed to distribute the meat taken from trophy animals to our neighbor communities; consequently, we strive to promote the minimum waste of meat when shooting a trophy animal.

Michel Mantheakis Safaris Ltd: Michel Mantheakis Safaris Ltd. (MMS) is a family-owned company established in 2010 and operated by my wife, Nicole, and myself.
After previously having been involved in the hectic day-to-day running of Miombo Safaris and its sister company Kilombero North Safaris, the hunting company that I founded, owned, and operated for 17 years, we had plenty of time to reflect and analyze the successes and failures from the past 20 years of outfitting in setting up MMS. This put us in a unique position to focus and channel our efforts into creating another top-quality trophy hunting company with a strong conservation conscience, offering services on an even higher level.
In order to present our clients with the best possible trophy opportunities and maximum luxury safari experience, we will continue to field the minimum number of safaris in our areas per season. This will enable us to pursue our signature approach of maximum anti-poaching and conservation effort to ensure optimum results for our clients. We have proven time and again that this strategy is very successful. Not only does it improve the wildlife population and its habitat in our concessions, but also the quality of the trophy hunting.
By promoting ethical hunting together with conservation, we aim at marketing our safaris to the discerning hunters. Those who care about conservation and prefer to hunt with an outfitter who not only works tirelessly to get best quality trophies, but who also truly believes in and practices conservation rather than just claiming to. The combination of my academic background in zoology and wildlife science, a passion for hunting and conservation, and 28-years of reputable hunting experience in Tanzania that is backed by an efficient administration has maintained our position at the forefront of Tanzania's hunting industry.
Anybody can offer you a trophy hunt, but only a few will offer you a great trophy hunt. Few are the outfitters who will give you that memorable safari experience, one that gives you the satisfaction of knowing that you spent your money wisely and earned you the heartwarming pride that you also invested in conservation and, thus, the survival of the sport you so cherish―hunting.–Michel Mantheakis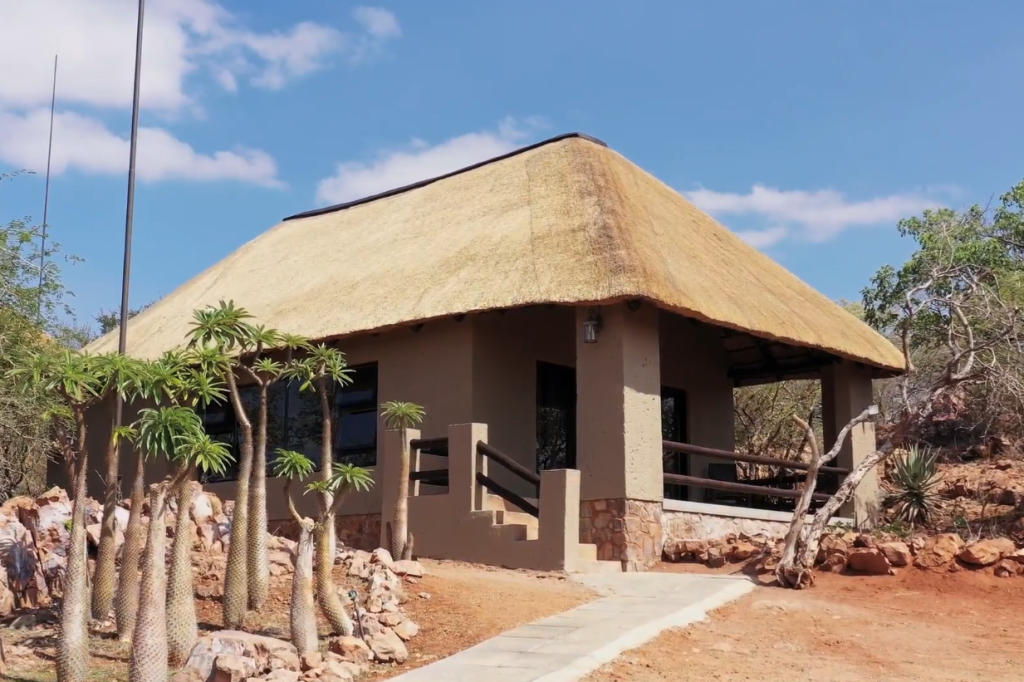 Phalafala Safaris: Phalafala Safaris is a unique African hunting and safari destination based in the Northern Limpopo Province of South Africa, south of the Limpopo River and north of the majestic Soutpansberg mountain range. Here you can experience the awe-inspiring serenity of the wild African bush along with a wide variety of flora and fauna. Sun-soaked skies and sizzling sunsets cap the safari experience.
Phalafala Safaris has been developed to cater to the discerning safari hunter, and our highly skilled and professional team offers the best African safari experience possible. The safari "sizzle" is coupled with dazzling decadence in the two camp settings, allowing us to tailor a unique and exclusive hunting safari for distinguished clients.
Embracing and managing a sustainable ecosystem and utilizing a skilled staff representing Africa's unique diversity, Phalafala Safaris aspires to achieve for our discerning clientele the ultimate safari hunting experience within the context of fair chase hunting criteria and walk-and-stalk principles. Phalafala Safaris offers all of this and more while maintaining our commitment to the environment and mutual respect and reciprocation with our local community.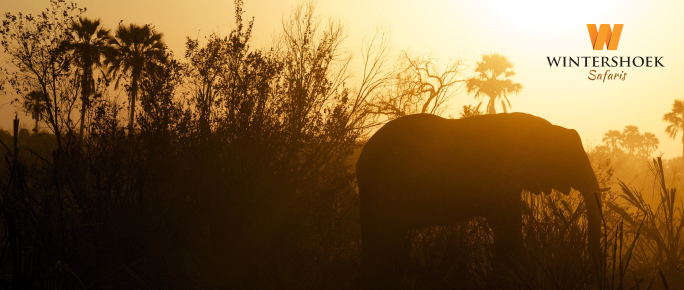 Wintershoek Safaris: Wintershoek Safaris is simply unmatched, and will provide you with an authentic African hunting experience.
The Wintershoek Safaris Company has been a premier, responsible hunting operation since 1982. We understand the crucial role ethical and fair-chase hunting play in conservation. We are very proud to have been part of Africa's conservation success story for more than thirty years. Wintershoek Safaris owns and operates several of Africa's premier hunting grounds. We operate in six countries: South Africa, Zambia, Tanzania, Namibia, Zimbabwe, and Botswana.
We provide a true African experience, richly flavored by the nostalgia of the Colonial era and the romanticism of Africa's people, cultures, and wildlife. Although the emphasis is on the thrill of the hunt, that is but one aspect of the ensemble of fond memories, awe-inspiring stories, and magnificent trophies you will take home.
Wintershoek Safaris offers you a variety of options when hunting with us in Africa. You have the opportunity to hunt on pristine hunting grounds, staying in some of the finest lodges, hunting an incredible variety of species, and experiencing some of the best weather in the world.
You are in good hands when booking with Wintershoek Safaris. We cater to your every need and can accommodate individual bookings as well as large hunting groups. This is a rare luxury in the industry, and a great opportunity for corporate bookings or extended families and friends. Our camps and lodges all employ skilled chefs who will tempt your appetite with the finest African cuisines. Being on an African safari doesn't imply that you will be roughing it at all. On the contrary…
All of our wildlife properties and lodging are world-class, and will satisfy even the most discerning of tastes. Whether in pursuit of the bone-crushing Big Five, abundant plains game, or plentiful gamebird species, be prepared for a class act that will blow your mind, but not your budget. Nothing less than the best Africa has to offer awaits you and your hunting party when hunting with Wintershoek Safaris.
We can't wait to make your African dream a reality!
More Great Outfitters
Asia, South America, South Pacific
Caza Pampa Hunting Ranch: Red stag, Pere David deer, puma, water buffalo, blackbuck, wild boar, and more in Northern Patagonia, Argentina.
www.cazapampa.com
Manuka Point Lodge: Outstanding hunts for red stag, Himalayan tahr, chamois, fallow buck, Arapawa ram, and more in New Zealand's South Island.
www.manukapoint.com
Wild Hunting Turkey: Experience the best of Turkey with Ekenler Brothers! Hunt the largest ibex in the world.
www.wildhuntingagency.com
North America
Bull Creek Outfitters: World-class trophy mountain lions! We harvest more trophy mountain lions than any guide service in Nevada.
www.bullcreeklionhunts.com
Canyon Rim Outfitters: It's the most enjoyable, exciting, and fun hunt you'll ever experience, hunting with hounds. Canyon Rim Outfitters offers the best in Colorado mountain lion hunts. Our hunts run from mid-November to the end of March. A typical day starts very early in the morning looking for tracks. When the hounds are released on the track, the hunt is on! We will go through rugged terrain, following the hounds to where they have the lion treed or bayed up. This hunt is a rush! Contact Scott Summers: 970-930-0065
www.canyonrimoutfitters.com
Flying B Ranch: Wilderness hunts for elk, deer, mountain lions, and upland birds in Idaho.
www.flyingbranch.com
Ruggs Ranch: Premium pheasant, quail, chukar, and Hungarian partridge hunting September through March. 8,000 acres of exceptional upland bird hunting. Mule deer and elk hunts booked by March 31st are guaranteed tag draw. Contact 541-676-5390
www.huntruggs.com
Southwest Trophy Hunts: Free range, fair chase Barbary bighorns in the mountains of West Texas.
www.swhunts.com